Navi the fairy cake pops
Hey! Listen!
I finally decided to make some cake pops, and today they are Navi the Fairy themed! I have been super excited to show off the pics for a while, and I finally got around to it. Navi is probably one of the most iconic characters in the Legend of Zelda: The Ocarina of Time – though probably not extremely popular! hehe) 🙂 Basically what I did was make some delicious chocolate cakes, and then rolled them up with chocolate icing, and placed them in cake pop moulds.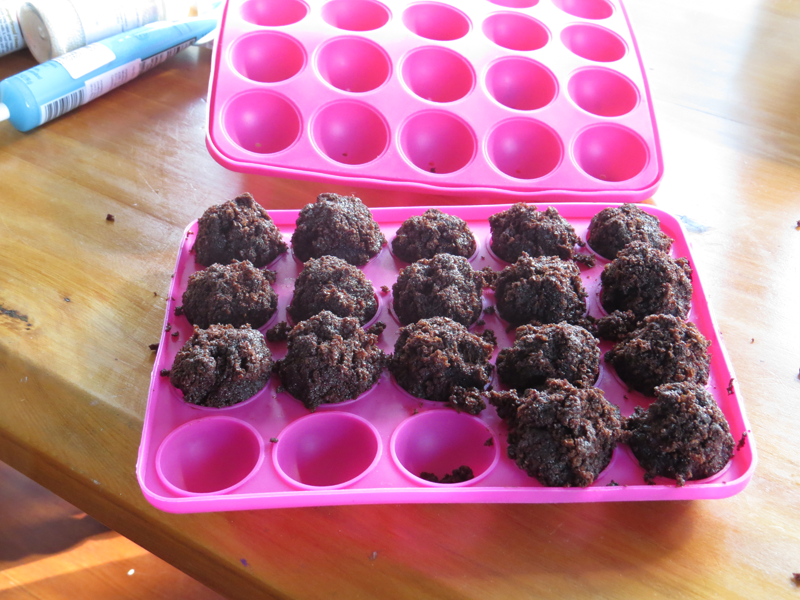 After some delicious squashing down, adding sticks and some time in the freezer, the cake pops were dipped in delicious white chocolate! It does get everywhere, but after dipping them twice with a thick coating of white chocolate, they had a lovely glossy smoothness and you couldn't see the cake through them.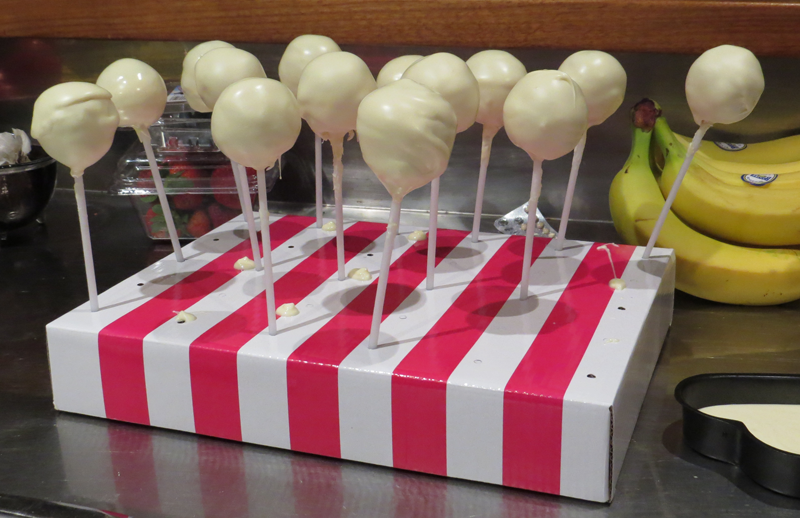 As it has been a hot summer, they went back into the freezer while I created and decorated Navi's wings. The wings are made of gum paste which was rolled out, cut with a craft knife and left to dry on a curved surface so the wings were not completely flat. I used rolls of tinfoil and lunch wrap to do this, but you could mould it on any sort of shape you like.
The next step was to paint the wings with a little pearl dust mixed with water, just to give them a glossy shine and remove that flat gum paste white look:
After drying the wings, they were then put aside so the actual cake pops could be decorated. I used Royal icing, blue glitter, white hundreds and thousands, and little white sugar pearls. The royal icing is great because it works as edible glue and dries very quickly.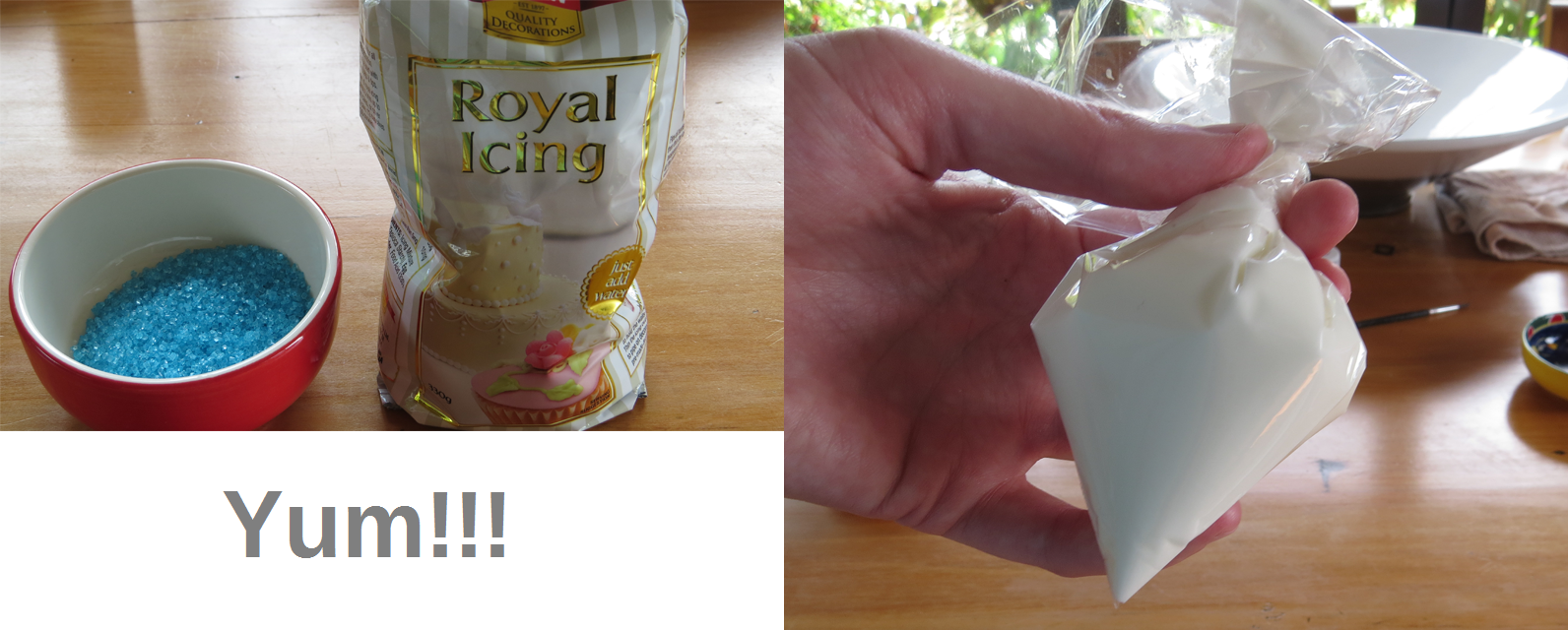 A photo of little Navi and her pops while they are drying below – next step: Adding the wings! (This was probably the most difficult of all the steps, as I have never made these before, it was very trial and error. They did stay on eventually, but they are very delicate and easily broken. I had to balance the pops on other objects so that the wings did not slip off while the royal icing was drying. (My kitchen was a massive mess!)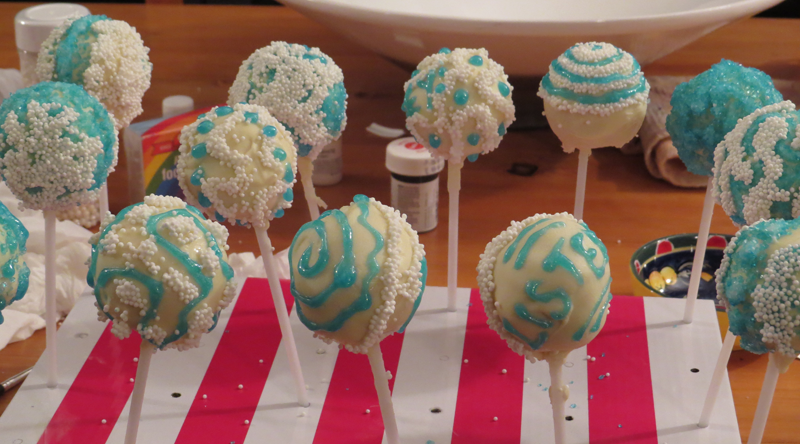 The finished product! (And some pics of me pretending to be link) – Overall I am pretty happy with my annoying fairy cake pops, as it was the first time I've ever tried to make cake pops! Notice the HEY! LISTEN! written on the side of two of them 😉
httpv://www.youtube.com/watch?v=jjFvRZ17DbQ
Until next time!!!! Fi ox
Comments
comments